First Coaching Conference at DU
DU University recently ran its first in-house Coaching Conference. Nic was on hand to deliver a keynote speech and wow the audience with some live coaching!

The content of 'Coaching with Impact' was designed to serve a large group of internally trained coaches to assist them in maximising the value they are creating when using coaching in various work situations. Some of the key points that we covered were;
Choose your moment to use coaching
Be fully present
Focus in the key issue (it may not be the presented problem)
Don't water down your coaching. Stick with it even if its not creating immediate break throughs.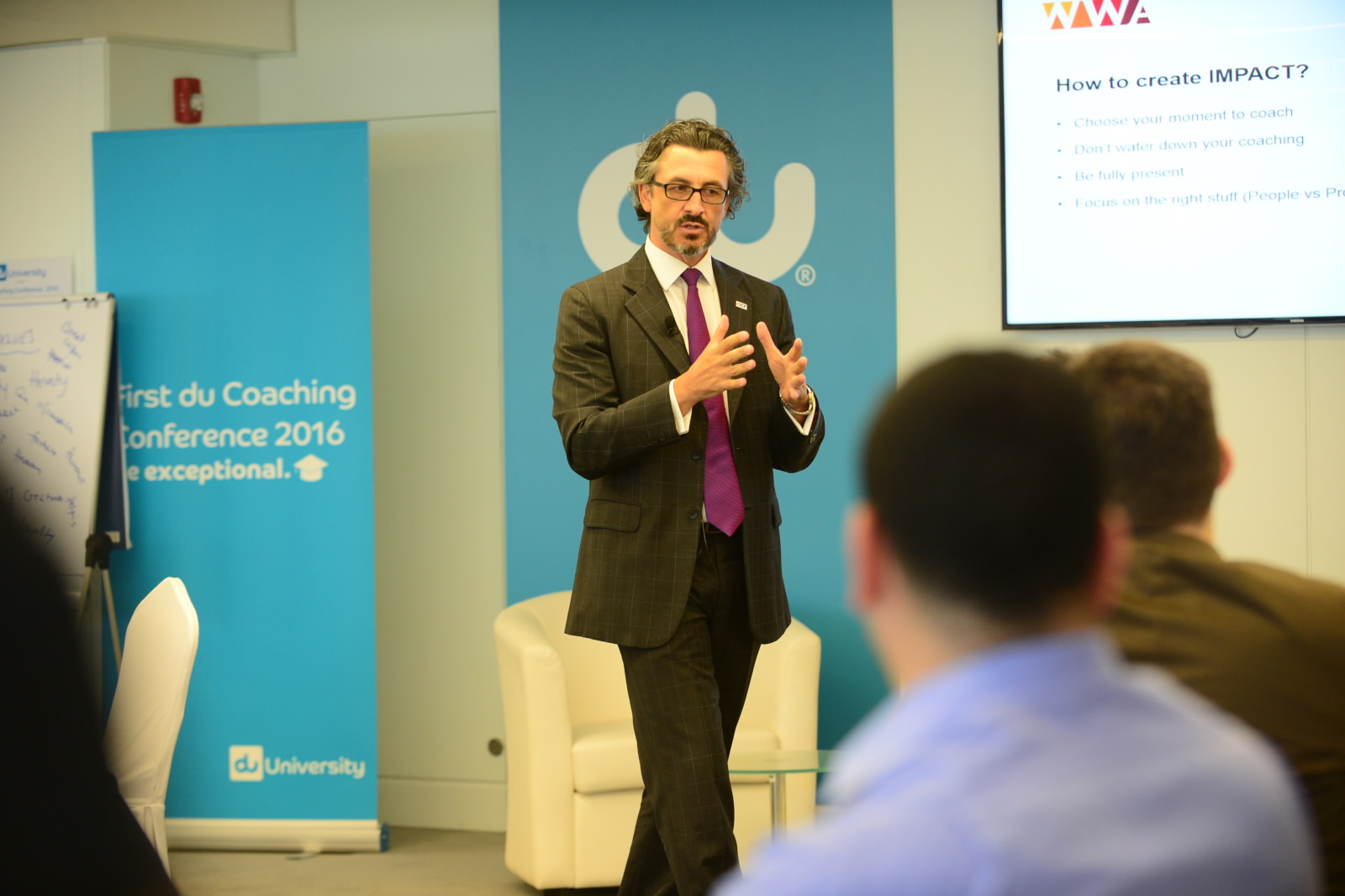 Following the introduction a key part of the presentation was a LIVE DEMO of coaching. Even when you have been trained as an internal coach there is still a long way you need to go on your journey to become effective and impactful. Seeing a professional actually do some coaching live is a powerful way to normalise what to expect in a coaching session and also find new techniques to help handle some of the challenges that my arise.