Access this one-off workshop for business leaders & HR professionals based in Dubai & Abu Dhabi.
WWA Corporate Coaching is excited to bring you, US based, Faith Fuller, President of CRR Global for a free evening workshop on;
Working with Different Response Styles to Change:
Leapers, Bridge Builders and Tradition Holders
An IBM study found that 8 out of 10 CEOs anticipate substantial or very substantial change over the next three years, yet they rate their ability to manage change 22 percent lower than their expected need for it.  Change is the new normal for organizations and the speed of change is only increasing.  Given the pace, how do leaders leverage the best out of their teams and support them through change initiatives?
 What you will learn:  
The ground conditions needed for effective organizational change
A model for how individuals, teams and organizations change
Three individual response styles to change and the strengths and liabilities of each style 
 How to apply the learnings to your own change initiatives.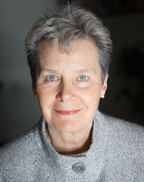 About our Guest Speaker
Faith is co-owner and President of CRR Global and is based in USA. She is a psychologist and an experienced trainer and coach, with over 15 years of experience in working with organizations, couples and communities.
Faith takes a systems approach to coaching, namely that all aspects of the system need to be addressed in order for effective change to occur. Her particular skill is empowering powerful, productive and joyous relationships in couples, partnerships and teams. She also has a background in consultation, team building, conflict resolution and community crisis intervention.
CRR Global is an ICF Certified Coach Training School and the creator of the world-renown curriculum, ORSC: Organization & Relationship Systems Coaching.  CRR is the only coaching school that offers a systems-based ICF Accredited coaching program. The school offers courses across the globe from the US to Japan.
Some of Faith's clients include: The Coaches Training Institute, YMCA, Oakland Interagency Childrens' Policy Council, Horizon Services Inc., Bristol Hospital (England), Monkton Wilde Center (England), Beacon Schools, Boeing, Narcotics Education League, Mandana House, Vocolot Performances, Highland Health Psych. Center, and Perry Point VA Center 
Date:  Wednesday October 7th 2015
Time: 6:00 – 9:00pm
Venue: Yassat Gloria Hotel, Tecom, Dubai
Cost: Free
Limited seats available 
Click here to register and reserve your seat!