Team Coaching; What's the Point? (Webinar Recording)
The elusive high performing team is the goal of all aspiring and even well established organisations in the Middle East. Team Coaching has emerged in recent decades as a practical and powerful way to apply the principles of coaching to the team as a whole and to deliver the high performance desired. 
Prof David Clutterbuck, a recognised expert in the field of coaching research and delivery, will be joining WWA Corporate Coaching to deliver this highly informative webinar to HR Professionals in the region giving us tools, ideas and a methodology to serve in transforming ineffective groups into impactful and excited teams.
The webinar took place on Monday 8th February 2016 at 6pm GST. To see a recording of this event please visit our link.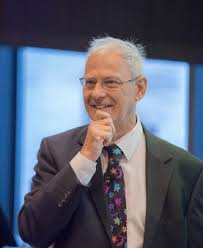 About our Presenter
David Clutterbuck is the master of the MDQ (Massively Difficult Question) – ones that challenge leaders to think about what they do and why. He introduced supported mentoring to Europe in early 1980s. He co-founded European Mentoring & Coaching Council (now Special Ambassador for the EMCC).
He is the author of more than 50 books; he brings a wealth of practical experience and leading edge research to developing leaders at the top. Visiting professor at Sheffield Hallam & Oxford Brookes Universities; external examiner, Ashridge coaching MBA, he works across the world, stimulating top teams to become role models for learning and to examine how they can raise their collective performance.
A successful entrepreneur in his own right, David makes serious management topics accessible through humour, story and provoking perspectives. He is regarded as a leading global authority on coaching and mentoring, and on Board behaviours.