Coaching to the highest international standards.
"From the very first phone call until the very end of the assignment, I found WWA Corporate Coaching to be extremely professional, organized, knowledgeable, polite and always willing to help."
VP Strategy Implementation & Business Improvement
Bahrain Airport Co
Gordon Stewart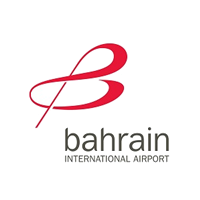 About Bahrain Airport Company
Bahrain Airport Company (BAC) has been successfully managing and operating the Bahrain International Airport since 2008.
It has a clear vision of sustaining and building Bahrain International Airport's Position as a major hub for airlines and passengers alike, working towards a future that better connects Bahrain to the rest of the world.
BAC's requirement
WWA won the tender after proposing to create the best possible panel of coaches to serve BAC's leaders, all sourced from our large pool of International Coach Federation certified coaches aligned to the best global standards and ethics. BAC was impressed by our regional expertise and the experience we could offer.
WWA's solution
Using clear processes that supported accountability and feedback, WWA was able to deliver a professional and effective coaching program that went beyond just great coaching – it was also about fully engaging the coachees and stakeholders to ensure goals were attained. We worked with all VPs over a six to eight month period, using a combination of face-to-face and telephone coaching.
Our impact
We helped boost both the leadership abilities and impact of all the VPs,supporting radical change that helped them help themselves as they underwent a major change process. Gordon Stewart, BAC's VP for Strategy Implementation and Business Improvement said of WWA: "The quality and standard of the work was simply first class."