Expert partnership with the top global hotel brand
"We selected WWA as our preferred partner due to their track record of working with big, culturally diverse companies and their ability to understand IHG's goals as an organization in terms of the company values and culture and commitment to our people."
VP Human Resources
IHG Middle East & Africa
Jenny Atkinson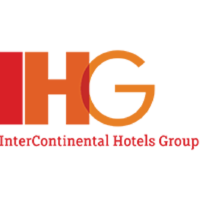 About IHG
IHG is a global company with nine hotel brands and over 4,700 hotels and nearly 674,000 rooms in some 100 countries around the world. In the Middle East and Africa region, IHG has a cross-functional corporate team based in Dubai and is responsible for over 90 hotels. The company has a strong commitment to developing internal talent and providing fulfilling career opportunities.
IHG's requirement
IHG had been engaged in a leadership appraisal process and had discovered specific areas that certain key leaders needed to address to develop their leadership effectiveness. IHG decided to go down the route of coaching and put its requirements out to the open market. It chose WWA because the responsible team felt that we had a strong track record and also listened to and understood their needs. As a result, IHG believed we were well positioned to work with their leaders in the Middle East and Africa.
WWA's solution
Initially we worked with one key leader to prepare him for more senior roles. It was a way of demonstrating the benefits that WWA coaching could bring to IHG's business. We devised a six-month program for the individual and held face-to-face coaching every two to three weeks for one to two hours. As a result we continued to work with that individual for over five years, helping him develop the skills and leadership needed for a very senior role. He is currently still in a major position with IHG.
Our impact
Our initial work was so successful that we built a strong, ongoing relationship with IHG, providing senior level executive coaching to more than 25 leaders in the Middle East and Africa over a period of 8 years. We also work with a number of IHG's leadership teams using our team coaching methodology. IHG says of us: "We are extremely pleased with the work that WWA has done or is doing… and in particular with their approach in terms of understanding the objectives of both the coachee and the company."